Commercial Flooring Service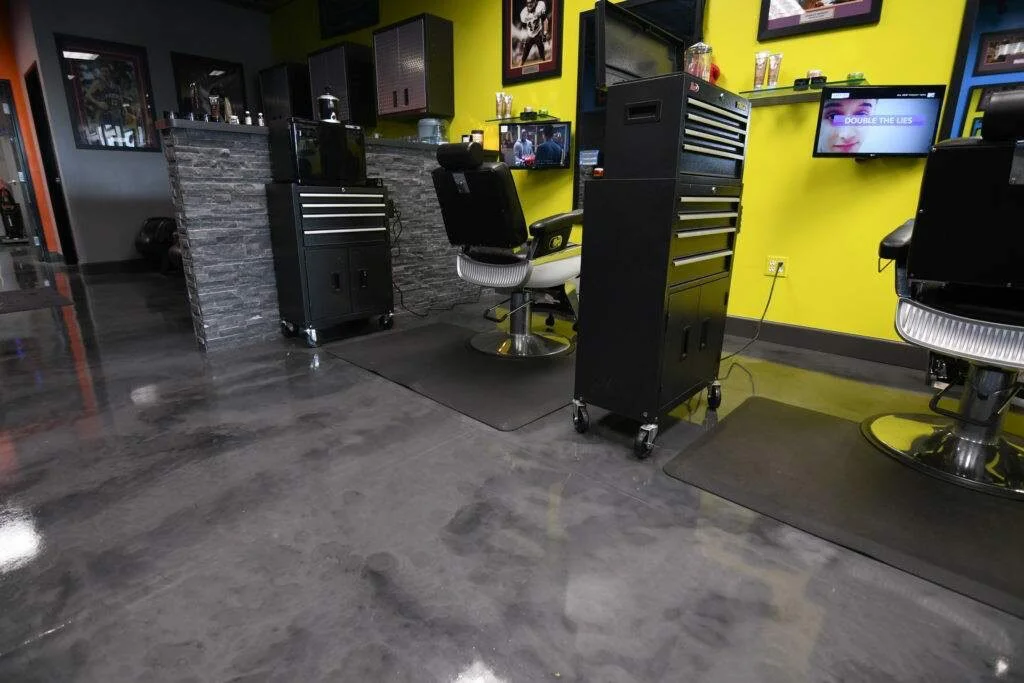 If you have a commercial property, and you are having new floors installed, it is a very good idea to have flooring laid down that is durable and easy to clean. Because commercial properties get a lot more traffic than residential properties, having proper flooring installed will save time, from cleaning, and will save you money in the long run, from not needing to replace your floors as often. If you are needing new floors in your commercial building, let us know and we can help you out!
Cork Floors
While cork floors have been around for quite a long time, they are just no surging in popularity because they are a "green" flooring choice. Cork floors come from tree bark, rather than entire trees, so they are a renewable flooring type. Cork also has some great benefits for a commercial flooring. First of all, cork is cushiony to walk on and is great for people who are standing for hours at a time. Cork is also beautiful to look at. Cork floors are also great at sound and heat insulation and cork is also hypoallergenic, so it appeals to a mass market of people.
Stone/Cement Floors
Stone and cement floors have been used in commercial spaces for years. Stone floors mostly started in warehouse spaces, where it could be hosed and pressure washed off, but it has slowly made its way in to more refined spaces, such as stores. Stone and cement floors are a great option because they are generally low cost and maintenance free. If properly installed and treated correctly, stone and concrete can be easily swept and rinsed off. In addition to this, these floors are incredibly sturdy and can hold an immense amount of weight and hold up very well under heavy foot traffic.
Engineered Hardwood Floors
While natural hardwood may not make the best commercial flooring, engineered hardwood certainly does. Because engineered hardwood is made with a wood veneer, reinforced with plywood or cork, this makes these types of floors very sturdy. Engineered hardwood comes specially treated so that it is able to resist water spills and this also makes it very easy to clean. While engineered hardwood may not make the best flooring for storage or warehouses, it does make an excellent choice for places like offices and stores. Engineered hardwood can come in all different colors and textures and holds up well under traffic.
Flooring Replacement
If you have a commercial space that has one type of flooring installed in it already, but your re finding that it may not be the best flooring types, we can help you with that. We can come in and assess exactly why your current floor is not working out and then, based on that, suggest an idea for a flooring type that will work. Once you've decided on proper flooring, we can uninstall the floor you currently have and put a brand new one in. Whatever you need, we are here for you!